Nostalgia is a delicate feeling; it returns to our lives suddenly and often potently, reminding us of the good times we've had throughout the years. Childhood memories are some of the best memories we have, especially those that encompass times as simple as riding our bikes. In the '80s especially, riding our bikes was a way of expressing ourselves and of enjoying the simple freedom and speed that they gave us as kids. We all miss our bikes, see if yours is on our list of the most popular bikes of the '80s.
1. ​BMX Bikes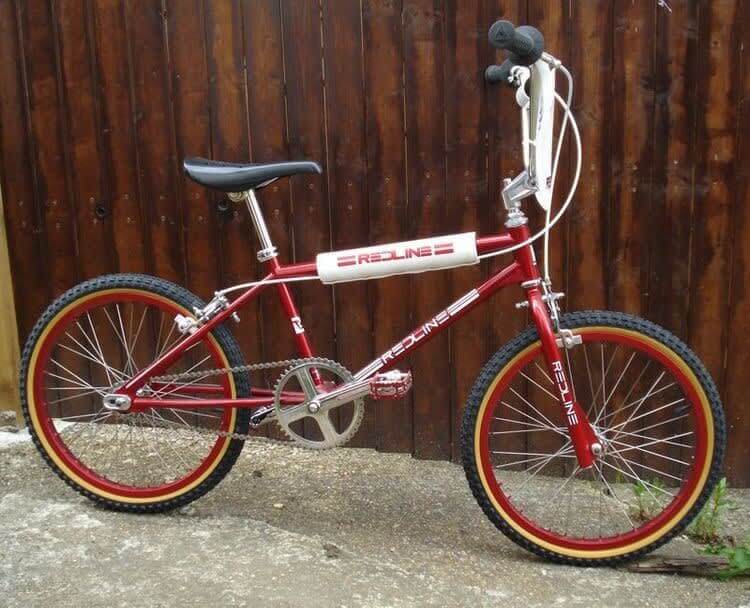 BMX bikes were invented by Scot Alexander Breithaupt in 1970, an entrepreneur who was a professional BMX racer and Motorcycle MX old school entrepreneur. BMX bikes gained prominence in the early '70s and became increasingly popular amongst children and youth towards the late '70s and early '80s. Back then, nothing felt cooler than racing down long streets and dearth paths that allowed for the coolest freestyle moves.
2. ​Raleigh Bikes
Raleigh bikes were created in 1885 by Richard Morriss Woodhead and Paul Eugene Louis Angois, who together, decided to set up a tiny bicycle workshop located in Raleigh Street, England. They started slowly advertising their bicycles to the press that year and conquered their space in the market fairly quickly. For kids all over the world, getting a Raleigh bicycle became an important moment, and often meant that they were about to become one of the most popular kids on the block.
3. ​Racer Bikes
If a kid wasn't totally on board with a fancy BMX bike, there were plenty of other options out there for '80s and '90s kids. For example, racer bikes were also pretty popular and were the obvious choice for kids who didn't own a BMX. Racer bikes were much faster and sleeker and usually meant that the person who was riding it was a serious one. The type of bike was also much better for those who needed to get to places a bit faster than other bike owners.
4. ​Spokey Dokeys
There is no doubt that Spokey Dokeys made one's bike look a thousand times cooler. That was a bicycle accessory that originated during the '80s and became instantly popular amongst children who meant business. The bike accessory consisted of plastic beads that were attached to the bicycle's wheel spokes and would slide up and down the spoke when the bicycle user pedaled slowly. They came in a variety of colors and were developed by Larry Harmen.
5. ​Handlebar Ribbons
Handlebar ribbons also took the bicycle world by storm and were widely used by both boys and girls who wanted to spice up their bicycle game a little bit. Though they could sometimes tickle one's wrists, the colorful and cute touch was definitely worth it. Though handlebar ribbons are not as popular and common these days as they were in the '80s, they were definitely a cool trend that '80s kids will never forget.
6. ​Baskets
The furor around baskets in bikes has varied over the years, with its peak definitely being around the '80s and '90s. Though baskets added a cute and "hippie" touch to a bicycle, they were much more than that. They were extremely useful for carrying water, snacks, or any other items that didn't fit in our backpacks. Contrariwise to the other accessories on the list, baskets were legitimately useful and certainly didn't look so bad either.
7. Electronic Noise Generators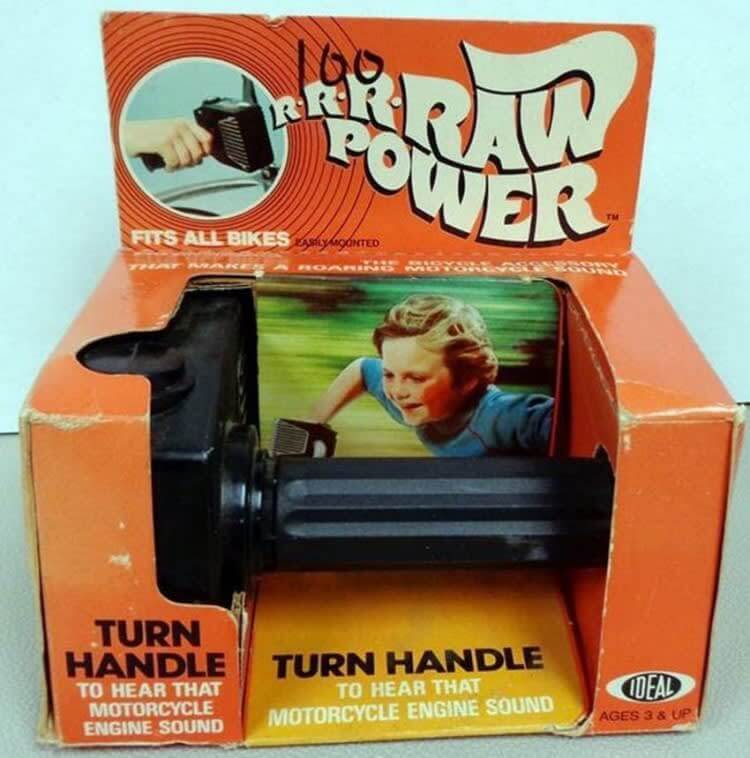 If the cool bike toys at the time weren't enough and a kid wanted to go even further in their accessory game, they would get one of these electronic noise generators. The noise generators would also be attached to the bicycle's spokes and would make the sound of a motorcycle as soon as the kid started pedaling. While these may have seemed super cool then, we're pretty sure that parents weren't the biggest fans.
8. ​Kelloggs Bike Reflectors
The Kelloggs bike reflectors were easily one of the most memorable cereal giveaways from the '80s and '90s. While kids would usually get these bike reflectors as a freebie in their cereal boxes, it wasn't uncommon for children to sell them amongst each other for about 75 cents each. The reflectors would work when attached to bicycle spokes and would make sure that wherever that bicycle went to, it was definitely visible.